This is the setting for Image Grid Shortcode
Image Grid – This shortcode was used to display our Image Grid into various style.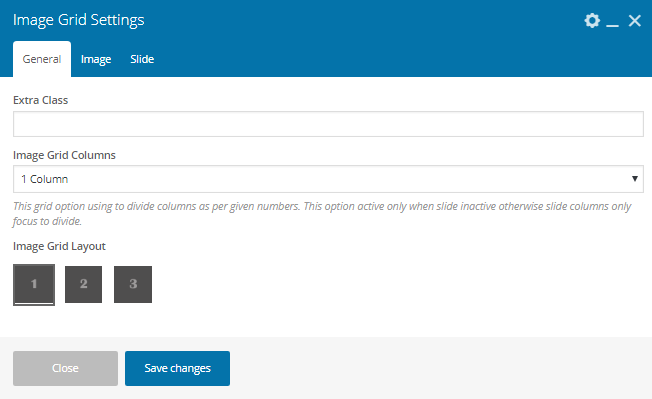 Extra Class – Here you can add an extra class to your portfolio shortcode.
Image Grid Columns – This grid option using to divide columns as per given numbers. This option active only when slide inactive otherwise slide columns only focus to divide.
Image Grid Layout – This is the option to set the excerpt length.